"The goal of my life is to not to be bored," says journalist and social activist Zhanna Nemtsova
Zhanna Nemtsova is a Russian journalist with experience at Deutsche Welle, where she was responsible, among other things, for political interviews. Currently, she is a president of the Boris Nemtsov Foundation that promotes freedom of speech and education. The foundation bears the name of Nemtsova's father, an assassinated opposition politician and critic of Putin's regime. "In Russia we are used to having a lot of assistance, whereas in Germany it is normal, and it is nourished that you do a lot of things for yourself on your own," Nemtsova described her observations on emigrating from Russia a few years ago and working for a major German broadcast media.
---
What you will find out in the interview:
How Nemtsova coped with the first years after emigrating from Russia
What she rates as one of her greatest achievements
What was it like to interview Boris Johnson
Why she finds journalism exciting
---
You received death threats when you were living in Russia and yet you continue speaking fearlessly against the Putin's regime and you are still seeking justice for your father´s murder. Are you not afraid for your life?
I am not afraid. I am not in Russia right now and that makes everything much easier. Actually, I was in Russia right before the full scale of the invasion to Ukraine and got the news there as well. I woke up on the 24th of February, when my husband called me, told me about the war and told me to leave immediately, which I did. But I am not afraid, I am based in Europe, I live in Portugal.
Nevertheless, after your father´s death you decided to leave the country and emigrate to Germany, where you continued working as a journalist, not in the economic sphere as you did in Russia, but in reporting and interviewing for Deutsche Welle. What kind of impact did your emigration have on you as a journalist?
Emigration has played an important role in my professional career as a journalist and as a leader of the Boris Nemtsov Foundation for Freedom. I learnt a lot of things – how to run an organisation or how to speak to people, in which I am probably still not that good, but I think I am improving. I have travelled a lot thanks to working for Deutsche Welle. I have visited a lot of countries and met a number of politicians. It was very enriching, but a difficult experience, especially during the first year of my immigration. The first year was difficult, but I got used to that and now I can live in any country in Europe.
Did you learn anything else during those years in Germany?
Just on practical things, my English was much worse seven years ago than it is now. That is one of my biggest achievements. Without English you cannot pursue anything in any country except for Russia. Also, the work culture in Europe is very different. In Russia we are used to having a lot of assistance, whereas in Germany there is a different culture that has to do with the protestant religion. It is normal and it is nourished that you do a lot of things on your own and you do not have any assistance doing things for you.
Moreover, when I came to Germany, I did not speak any German. I worked in Deutsche Welle where the official language of communication between different departments was German. It was funny, because I was sent to the training session to learn how to edit videos and other things, and it was taught in German.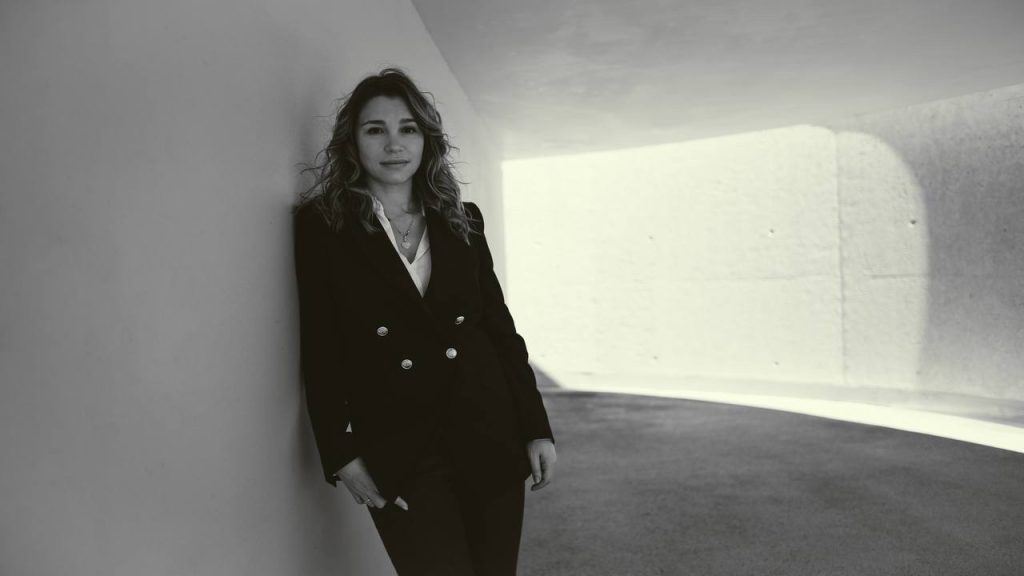 In Deutsche Welle you have conducted several interviews with politically important figures such as the former British Prime Minister Boris Johnson or NATO Secretary General Jens Stoltenberg. Has that different German work culture projected to your work there?
The reality is that in Deutsche Welle I was in charge of producing my own interviews. We are not celebrity journalists coming to Boris Johnson asking him some questions written by our editors. It was actually a long story about how I managed to get Boris Johnson as a guest. The thing is that in 2017 Boris Johnson visited the Bolshoy Moskvoretsky Bridge and laid flowers on the spot where my father was assassinated. Then in March 2018 two Russian agents tried to poison the Skripals with novichok, unsuccessfully. I interviewed people that had either a strong stance on Russia or were experts on Russia, or currently if there were some tensions between Russia and another country, in this case the United Kingdom. And so, I wanted to interview him.
One obstacle was that I worked for the Russian service and the Deutsche Welle prioritised Deutsche Welle English service. I needed to get their permission just to send the request, which I did, saying that Boris Johnson laid the flowers at the spot of my father´s assassination and I just want to meet him. That I am sorry, I really want to meet him. And they agreed. I wrote to my friend who worked at the BBC as an anchor of the BBC international news, and I asked her whether she could introduce me to the press people of Boris Johnson. And she said yes of course, Zhanna, I know you, it is not a problem. She wrote such a nice introduction thanks to which I got him to the interview.
I also did not have a UK visa, so I had to meet him somewhere in the European Union. I did it in Brussels and I had only 15 minutes. I think I was very tough with Boris, and I think it was one of the most successful interviews in my career since it was broadcast on the major BBC Newsnight show.
How was the experience of conducting the other interviews – with Jens Stoltenberg for example?
Stoltenberg is not as charismatic as Boris. It is just impossible to get anything out of him. I do not know, I was not able to, but I think no one can do that. One of the biggest impressions apart from Boris was Ihor Kolomoyskyi, who was and probably still is one of the Ukrainian oligarchs. This interview got over 1,5 million views. That was also a very interesting experience for me.
What fascinates you about journalism in general?
The bottom line is that nobody will do anything for you. You must do it by yourself. Journalism is a very difficult work and not very well paid in Europe and in the US. But what is fascinating about it, is that you can broaden your horizons and meet a lot of different people you cannot meet if you are not a journalist.
It requires a lot of creativity effort and just a lot of, I would say, technical work and how you approach people, what to say in which case. And sometimes you need a friend´s help from a foreign country, because they know much better how to do things there.
You eventually quit working in Deutsche Welle, why?
Yes, I quit journalism and left Deutsche Welle more than two years ago. I did it to concentrate on developing the Boris Nemtsov Foundation. So, I am not doing any journalism now. I am running the Foundation and through that the Boris Nemstov School of Journalism. I have been also doing Another Russia, which was my first English language media project. I produced it together with Ben Rhodes, who was the head of communication at the Barack Obama administration.
You have changed your path from own career in journalism to shaping and helping young journalistic generation via the Boris Nemtsov Foundation for Freedom, which is none the less demanding. Have you ever felt like leaving the world of journalism and social activism for something safer and less overwhelming?
And what would be an alternative to my job? If you work, profession does not matter. And if you work hard, it is difficult. The goal of my life is not to be bored. If you do nothing, it is very boring. And in order to be interested in what you are doing, you always have to set your goals. My new goal within the framework of Boris Nemtsov Foundation is launching educational programmes together with an accredited Russian-language master's program at the Faculty of Arts at Charles University. It is very interesting to do something like that. I started to understand more about education and how to manage educational programmes and how to build them. At the moment, I do not see any alternative to what I am doing, but I will think about it.
If you work, profession does not matter. And if you work hard, it is difficult. The goal of my life is not to be bored. If you do nothing, it is very boring. And in order to be interested in what you are doing, you always have to set your goals.

Zhanna Nemtsova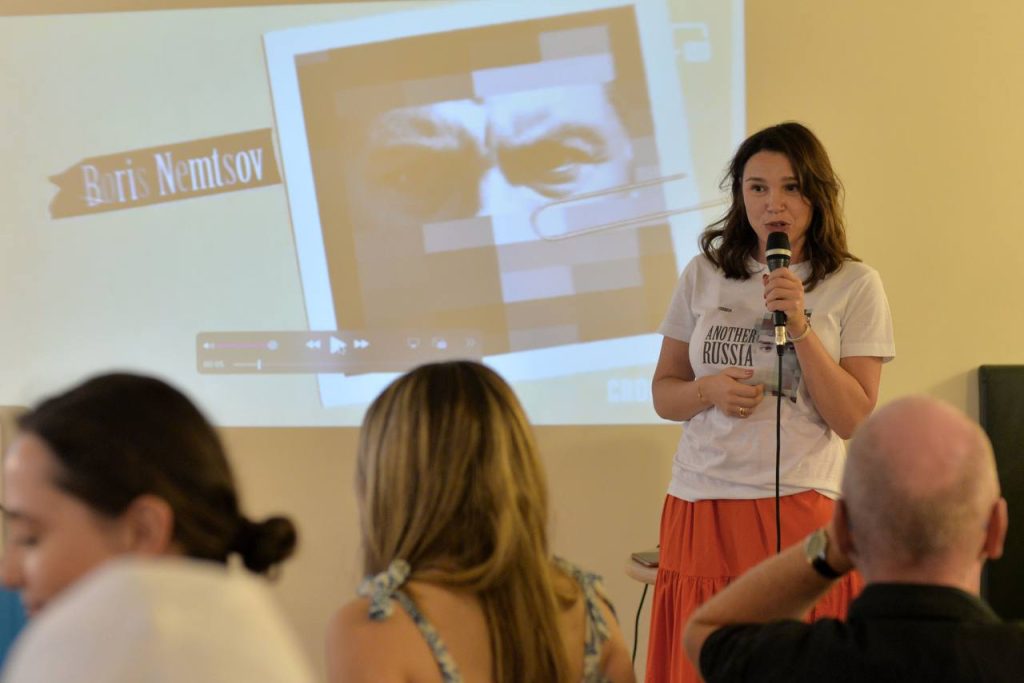 Photos: archive of Zhanna Nemtsova