No volcanos, no rafts: Love took this Cuban man to Czechia
Luis Orlando León Carpio –
While many Cubans choose to go "to see the Nicaraguan volcanoes", as they refer to the people who travel illegally through central America towards the US, for others, migration is more straightforward. For Layner Hanley, his journey abroad started the day he met Nikola Abudová. This is the story of how a Cuban immigrant finds peace while his home country experiences the biggest migration wave in its history.
Layner Hanley's dream of finally leaving Cuba materialized in November 2020, amidst the second wave of the Covid-19 pandemic and after eight months of complete lockdown. The boredom at home, the uncertainty of the news, and the madness of the people dying worldwide impacted him profoundly.
The sanitary situation was very manageable on the Caribbean Island, but the economic aspect worsened. "Even more than we might expect," he recalls a friend telling him. So, the time for a decision he was postponing a long time ago had finally come: He had to leave.
In contrast with more than 1.3 million Cubans who chose The US as the primary destination, Leyner always pictured himself living a full life in old Europe "because of the culture, the safety, and the opportunities," he says with determination.
He had no time to waste. If the pandemic taught him something, it was the fact that everything could change in a blink of an eye, so he gathered the few resources he could while working at the International Airport of Havana and started the process of becoming an expat.
Many Cubans usually face the most unexpected solutions to leave their homeland behind –from illegal trips through the Florida strait to crossing the Balkans towards Greece and Spain. According to the independent magazine El Toque, this has caused more than 128 deaths in the last year. Luckily for him, the dream came true with a love story.
Around 12 years ago, Nikola Abudová had a rough year in Prague after a bad breakup. She needed to find herself somewhere else, far from the cold Czechia. A friend suggested going to the Caribbean, specifically to Cuba.
"Where is that? I know nothing about that place!" she told her friend.
Nevertheless, the unknown country rapidly became Nikola's second home. She felt so engaged that soon enough she found herself a job as a tour guide that made her know the entire country like a local.
Layner and Nikola met on Tinder, even though the app was blocked for users within the Island. "We had to use VPNs as many of the people who wanted to try online dating despite the restrictions," they recall.
After going together to the famous Malecón –that long wall separating the sea from the city of Havana; drinking a couple of beers and sharing a pizza, the two decided to try going further.
But then the pandemic came up and made them live separated for eight months, which was more than enough long distance for a newly formed couple. Nikola remembers she took the third flight to Havana after borders were open to finally seal the deal. They were both coming to Prague and starting a life together.
"Visa process was not straightforward though" –Nikola remembers invitation letters, proof of funds, criminal records– "Unfortunately, there are too many requisites for Cubans to travel to the Czech Republic, or any EU country". Among those requirements, they had to prove they were a real couple and even had to pretend to be in a five-year-long engagement to convince the officials that their relationship was solid enough.
In early 2021, landing in Prague, Layner became part of the 2,4% of the population that departed Cuba dreaming of "a better future that never came. I personally think there is no perfect country, but I had it clear that I wanted to have a better life and Cuba was not the place for it". And both agreed that a better life could only be built in central Europe.
Why leave?
There are numerous reasons for people to migrate, which can differ from individual to individual. However, some common motivations that people tend to have when asked about their reasons for migration include achieving professional growth, securing economic stability in terms of transportation, housing, goods, services, and food, providing support for their families, ensuring a better future for their children, and most significantly, seeking individual freedom.
According to a report by the Ministry of Foreign Affairs of Spain on Cuba, that dreamed future can vanish for many Cubans. The country has experienced a significant decline in GDP of approximately 10% over the past two years. The report cites official sources that indicate inflation rose to 77% in 2021, which is seven times more than the salary increase announced by President Miguel Diaz-Canel during that period. The Government has recently acknowledged that inflation has further increased in 2022, reaching 40%.
While the current crisis pushes Cubans to flee the country, for many of them, leaving is somehow cultural. Peers and family members heavily influence such a decision. Staying is not an option, and those who remain are punished by their generation members who might even consider the possibility of remaining as a failure.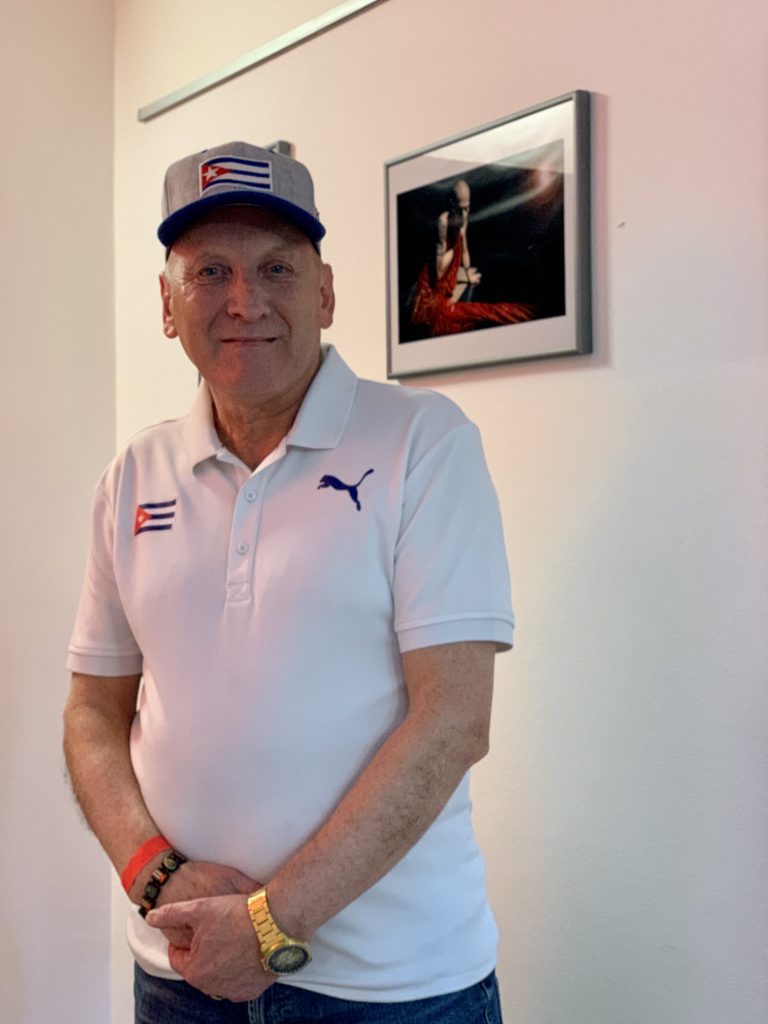 In 2015, despite the reestablishment of diplomatic relations between Cuba and the US and the subsequent economic and political resurgence, a significant number of Cubans still expressed their desire to leave the country. A survey conducted by Univision Noticias, which interviewed 1,500 residents on the island, found that 55% of respondents described their wish to emigrate.
This statistic is a testament to the ongoing struggles and challenges many Cubans face, despite the efforts to improve the country's economic situation.
As a result, many people leave the country searching for better opportunities, worsening the situation for those who remain. The current migratory wave has resulted in an extraordinary labor force deficit, according to Ernesto González, a former professor at the Central University 'Marta Abreu' of Las Villas in central Cuba. The expert says many of those leaving are highly skilled and well-educated, which generates a severe decapitalization.
Furthermore, this happens in an accelerating process of aging. The Cuban elderly represents 20% of the population, thus increasing vulnerabilities for those needing care.
Everyday life as an immigrant
Integration is a buzzword for many immigrants in Europe. According to the European Commission, in the EU context, it is "a dynamic, two-way process of mutual accommodation by all immigrants and residents of EU Member States."
Getting integrated into the new society is nonetheless challenging for many third-country nationals. It involves language barriers, differences in labor markets, and cultural shocks. Furthermore, the hosting community can sometimes be hostile towards the new members. In the case of Czechia, Layner prefers to see it with cheerful eyes:
"I like Czechs. I think they are very good people with a strong willingness for acceptance. I appreciate their decency, respect for privacy, and making things work in society".
Although he argues racism and xenophobia are not a problem, he has dealt with a few unpleasant experiences: a drunk man pushing him in public transportation and occasional negative comments towards Cuba in his workplace. "But just stupid people like those you can find anywhere," he argues.
Other than that, homesickness tends to be the most complicated thing. For Layner, an ideal world would be one where he could enjoy Czechia's benefits in his home country. The freedom, the economic advantages, and the stability that Cuba has denied to its people for years. Nothing is perfect, he says, but sometimes he dreams of sharing many of the nice things he does here with his loved ones.
He now has a full-time job with a Spanish company aimed at producing christal arrangements for houses. Nikola had to make a few phone calls. Otherwise, it would be doubly more challenging for him to find a job without speaking Czech. For the average immigrant, integration becomes a burden they are forced to deal with.
Layner and Nikola then fight it by finding pieces of Cuba in Prague. Over the weekends, they usually go to any event with Cuban inspiration. While only 489 Cubans are registered to live on Czech soil, the common communist past between the two countries has left a profound footprint and Cuban music, cuisine, and products that can be found throughout the city.
They go dancing salsa while laughing at the episodes of culture shock they experience with each other. Nikola complains about the inherent machismo of Cubans, and Layner misses some warmth in Czechs.
Text and Photographs by Luis Orlando León Carpio
The article was written in the course Foreign Correspondence under the supervision of Mgr. Veronika Macková, Ph.D. and doc. PhDr. Alice Němcová Tejkalová, Ph.D.